Electric Vacuum Pore Cleanser
GET RID OF SKIN PROBLEM, RESTORE YOUR CONFIDENCE FROM THE COMFORT OF YOUR HOME!

Our Blackhead Remover is designed for sucking out the blackheads from your skin without hurting it. It is like a facial vacuum.  Deeply remove stubborn blackhead, whitehead, acne, dead skin, make-up residue,  make your skin look more radiant.
This has the capability of stronger suction and repair of damaged skin. Which can easily adjust the most appropriate suction levels for your different skin areas.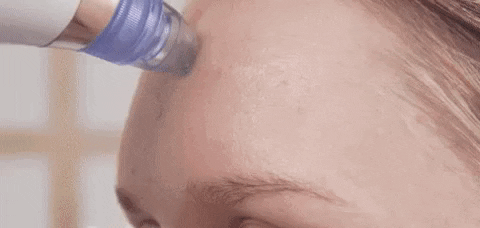 Why It Is So Effective?
- Vacuum function cleans dirty pores through suction and increases blood circulation in the skin
- Comes with 5 changeable beauty heads, which can offer different functions and offer a deeper clean for your facial skin
- Many Different Suction Levels makes it suitable for different skin
- Helps remove the pores, blackheads, wrinkles on your face and keep your skin clean, making skin smooth that looks rejuvenated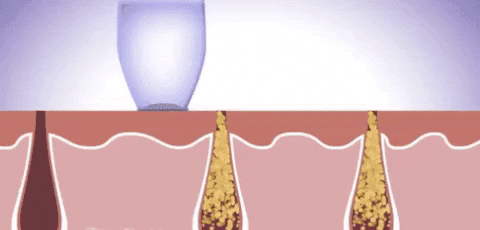 Instructions:
1. Apply a hot towel to the skin of the face, keep it for 5-10 minutes, open the pores and soften the skin;
2. Select the tip you need and install the tip on the main unit;
3, Slowly move the blackhead remover across  the skin of the face, please do not stay in the same position for too long - this it to avoid the skin to be red and purple.
4. After cleaning, wash with cold water, apply mask, use emollient products properly and keep your face moisturized.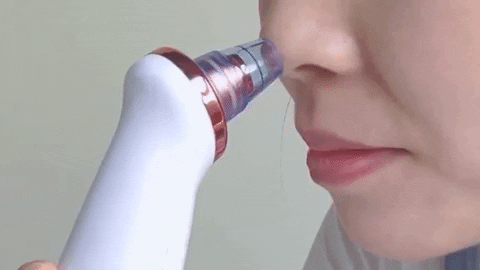 92% see smaller, cleaner pores
94% say it revitalizes their skin
95% say it cleanses oily skin
We Care About Our Customers
Why it is always a good choice to buy from us?
✓ Limited-Time Free Worldwide Shipping
✓ Exclusive Design
✓ Quality Control
✓ Responsive Customer Support
✓ Secure Global Payment Gateways
Why Delay? Shop With Us Today!
We say this for a reason... Our product demand has increased A LOT the past few weeks, and that was unexpected.
We are offering our last pieces with FREE SHIPPING while our supplies last. 
Don't Miss Out!
Your Satisfaction Is Our Top Priority
If you experience any problems with your order, let our team know within 30 days through and we'll get you your money back! 100% Guaranteed Refunds.
Shopping online should be fun and easy and we want you to love your experience with us!