Stop using regular and cheap hairbrushes!
Too much friction between your hair and hard material will cause your hair to frizz and damage it.
Our Ionic brush goes to the root cause of messy hair, the unbalance between positive and negative ions in the hair, and emits negative ions into your hair giving them back instantly the shine and smoothness they deserve.
It doesn't matter your hair type, our brush will get rid of frizz, smoothen split ends and untangle your hair in a matter of seconds! Join thousands of others and find out how it's taken their hair game to the next level!
Since negative ions seal broken cuticles, hair strands stay in their place which means no more fuzzy and irregular hair texture.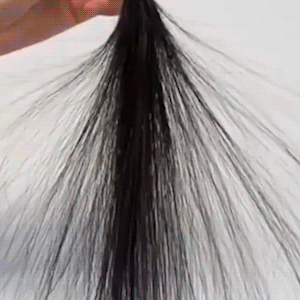 What Are The Features?
Every glide of them massages your scalp to stimulate circulation and relax your head.With improved circulation on your scalp, your hair becomes healthier.
Your hair texture and length don't matter, Ionic Care Brush is friendly for all hair types. Get rid of your frizz, smoothen split ends, and untangle your hair at your own comfort.
Press down on the top button, and pull brush bristles towards one's self. Load the battery into its place. Then install back the comb tooth component.
Simply turn the switch on and start brushing your hair from roots to hair tip. Use it on dry to slightly wet hair. The brush automatically turns off after a few minutes.
We Care About Our Customers
Why it is always a good choice to buy from us?
✓ Limited-Time Free Worldwide Shipping
✓ Exclusive Design
✓ Quality Control
✓ Responsive Customer Support
✓ Secure Global Payment Gateways
Why Delay? Shop With Us Today!
We say this for a reason... Our product demand has increased A LOT the past few weeks, and that was unexpected.
We are offering our last pieces with FREE SHIPPING while our supplies last. 
Don't Miss Out!
Your Satisfaction Is Our Top Priority
If you experience any problems with your order, let our team know within 30 days through and we'll get you your money back! 100% Guaranteed Refunds.
Shopping online should be fun and easy and we want you to love your experience with us!